Links
Blackpool History – Superbly detailed
Visiting Blackpool ?
Need a taxi ?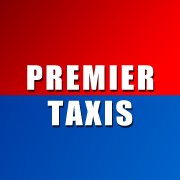 Blackpool's favourite taxi company. We offer, cheaper, faster and better taxis than our competitors. We offer low fares and more reliable services
For all your wheelchair travel needs, Blackpool Licensed Taxis will offer a 10% Discount on all telephone bookings.
Your visit to Blackpool can be made easier by travelling in one of our wheelchair accessible vehicles.

Visit one our Facebook pages which are full of interesting images and discussions. Please 'like' any of the pages and leave a message or perhaps a picture to create interest.
Blackpool Memories – Blackpool as seen in souvenir programmes, picture postcards and memorabilia.
Fylde & Wyre, A Nostalgic History – The Fylde coast is almost entirely urban, containing the towns of Fleetwood, Cleveleys, Blackpool and Lytham St Annes, with Thornton, Carleton and Poulton-le-Fylde not far inland. This area forms the Blackpool Urban Area.
The central southern part of the Fylde includes the smaller towns of Kirkham and Wesham. The rest of the Fylde is rural, containing villages that include Freckleton, Warton, Wrea Green, Great Eccleston, Hambleton, Knott End and Pilling.
Layton Hill School and Convent – A superb Local History Website – Search 'Layton'
Amounderness – An Excellent Local History Website
Lytham Hall – The finest Georgian house in Lancashire
Robbie Lee – The Local Photographer

Lytham Windmill – Museum, Mills, Milling and Local History
Local Attractions and Historical Sites
Blackpool Tower – Standing at almost 520ft tall Blackpool Tower has been the town's pride and joy since 1894
Winter Gardens – Built in 1878, the Winter Gardens is now a conference and events venue which the public can still enjoy. Catch a show in Europe's second largest theatre
Pleasure Beach – Boasts some of the most stunning examples of modern rollercoaster technology, alongside many of the world's oldest and best-loved rides and coasters
Grand Theatre – The Grand Theatre is an 1100-seat theatre designed by Frank Matcham in 1894
Stanley Park – Stanley Park is Blackpool's most significant park and at 256 acres, it provides one third of Blackpool's green space
Watson Road Park – Watson Road Park is a very popular door-step green located in south Blackpool, serving a large area in an affluent area of the town
Marton Mere Local Nature Reserve
– Marton Mere Local Nature Reserve is a tranquil refuge on Blackpool's urban fringe, important for nature conservation, quiet recreation and environmental education.
Grundy Art Gallery
– The Grundy Art Gallery, opened in 1911, is a beautiful Edwardian style art gallery situated in the centre of Blackpool
Historial Reference websites – Free to use !
Historical Directories – a library of digital images of local and trade directories for England and Wales, from 1750 to 1919, compiled by the University of Leicester.
Free BMD – its aim is to transcribe the Civil Registration (GRO) Index of Births, Marriages and Deaths for England and Wales and to provide free internet access to the transcribed records. In some instances, part of the original index can be viewed as a digital image. It operates through the generosity of volunteer transcribers; therefore not all years have been transcribed as yet.
Commonwealth War Graves Commission– search the register for information on people serving with the Commonwealth forces who died during the two world wars.
FamilySearch – the website of The Church of Jesus Christ of Latter – Day Saints. A vast amount of parish registers have been indexed in its International Genealogical Index . This site is a very good starting point for pre-1837 records but it should not be a substitute for looking up the original parish record.
GenUKI – UK & Ireland Genealogy – the one-stop shop for all of your genealogical needs. I have used this one for many years.
Lancashire BMD – search the local register office indexes for births, marriages and deaths since 1837. A resulting match will indicate which Register Office in Lancashire holds the record. To search other counties, use UK BMD. It operates through the generosity of volunteer transcribers; therefore not all years have been transcribed as yet
Online Parish Clerks – for the County of Lancashire. Includes parish registers, census records, cemetery records, churchwardens' accounts, overseers' accounts, land tax records, wills, business directories, postal directories, church and village histories etc. Please use this link for Online Parish Clerks – coverage of other counties.
RootsWeb – funded by Ancestry.com, most of the content is free as its primary function is to connect people so that they can help each other and share genealogical research. You can join mailing lists and search message boards relating to surnames, places and occupations etc
Websites where you need to pay
Ancestry– free to search, but you need to subscribe in order to view the digital images. You can view the complete census records for England, Scotland and Wales (1841 to 1901) and search the complete civil Birth, Marriage & Death Indexes from 1837 to 2005. Other records include Military, Passenger & Immigration lists, Directories & Member Lists phone books, parish wills and local records and many more. An advantage of this site is that the digital records are the original images.
Family Relatives – You can view the complete GRO BMD Index from 1837 to 2005. Please use this link for more information on searching the Civil Registration Indexes on this site.
Find My Past– formerly named 1837online.com, is free to search as is building an online family tree. To view the records you will need to purchase credits, either pay-per-view units or one of three subscription options. Includes the 1841, 1861, 1871 and 1891 censuses for England and Wales, an extensive collection of military records, a number of occupation directories and an electoral roll search.
It also has a database of Passenger lists with over 30 million records from ships sailing to destinations worldwide at Ancestors on board. You can also search the complete civil Birth, Marriage & Death Indexes from 1837 to 2005. An advantage of this site is that the digital records are the original images.
Genes Reunited – works by connecting members through their family tree so the more relatives you add the more the site will be able to help. You can subscribe to a free Standard Membership, or a payable Full Membership. Not as much content for searching records as other sites, but useful for searching other members' family trees.
Local History Books
A recent publication full of superb old pictures of Blackpool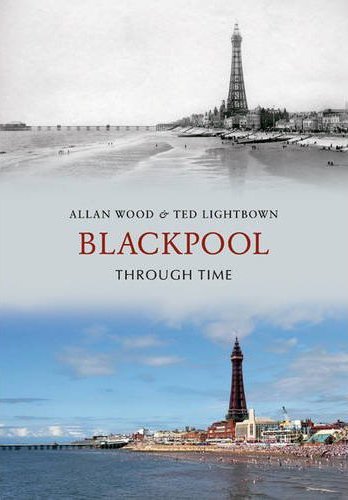 This publication was compiled by two dedicated authors and the result is a brilliant book full of rarely seen images
Having this book in your home/office is easier to look at than a Facebook page
Blackpool Through Time is a unique insight into the illustrious history of this part of the country. Reproduced in full colour, this is an exciting examination of Blackpool, the famous streets and the famous faces, and what they meant to the people of this seaside resort throughout the 19th and into the 20th Century
Looking beyond the exquisite exterior of these well-kept photos, readers can see the historical context in which they are set and through the author's factual captions for every picture, and carefully-selected choice of images, the reader can achieve a reliable view of this town's history
Readers are invited to follow a timeline of events and watch the changing face of this lively town, as the authors guide us through the streets of Blackpool
There is something for everyone here, whether they have lived in the area all their lives, or whether they are just visiting this resort for the first time. Blackpool Through Time also shows how photography has continually evolved to keep up with an ever-changing society
Blackpool International Airport
Squires Gate Lane, Blackpool
Tel 08700 273777
BUS SERVICES
News
Radio Wave
Railway Travel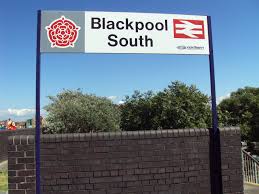 Talbot Road
Blackpool
Lancashire
FY1 2AB
Waterloo Road
Blackpool
Lancashire
FY4 2FA
Burlington Road
Blackpool
Lancashire
FY4 1NY