Read about Blackpool's History >>> here <<<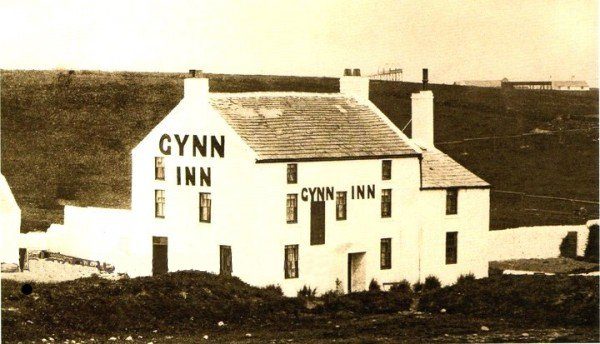 An early view of the Gynn Inn – c.1890
An Edwardian postcard showing the early days of the Gynn Inn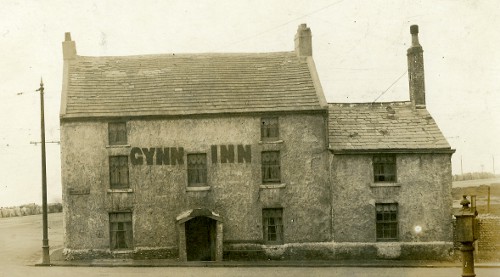 A very dark looking Gynn Inn. Looks to be from the early 1920's, as it closed its doors in 1921. The street name of the left of the Gynn Inn reads, 'Warbreck Hill Road'. Tram number is '113'.
Part of the Garth series of postcards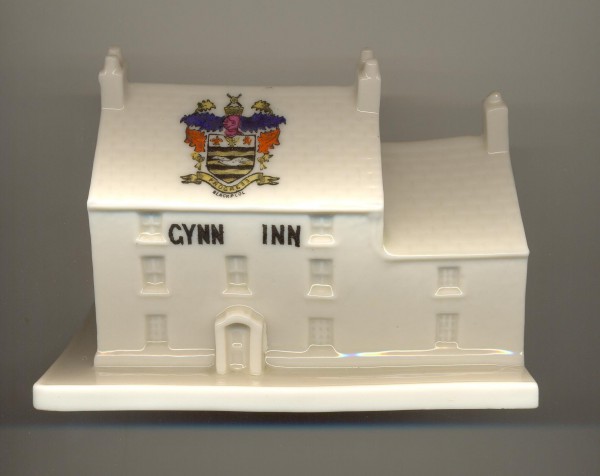 Model of the old Gynn Inn – By Grafton China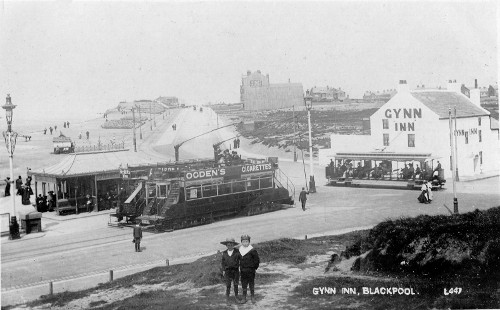 A scene full of trams and also shows the vacant land north of the Gynn Inn.
 Note the two children in the foreground standing on the site where Queen's Gate block of hotels were built.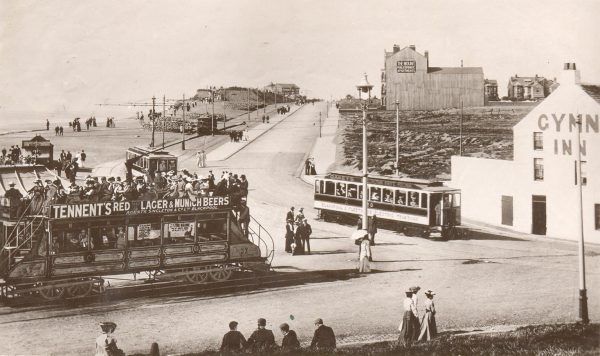 A similar view from 1911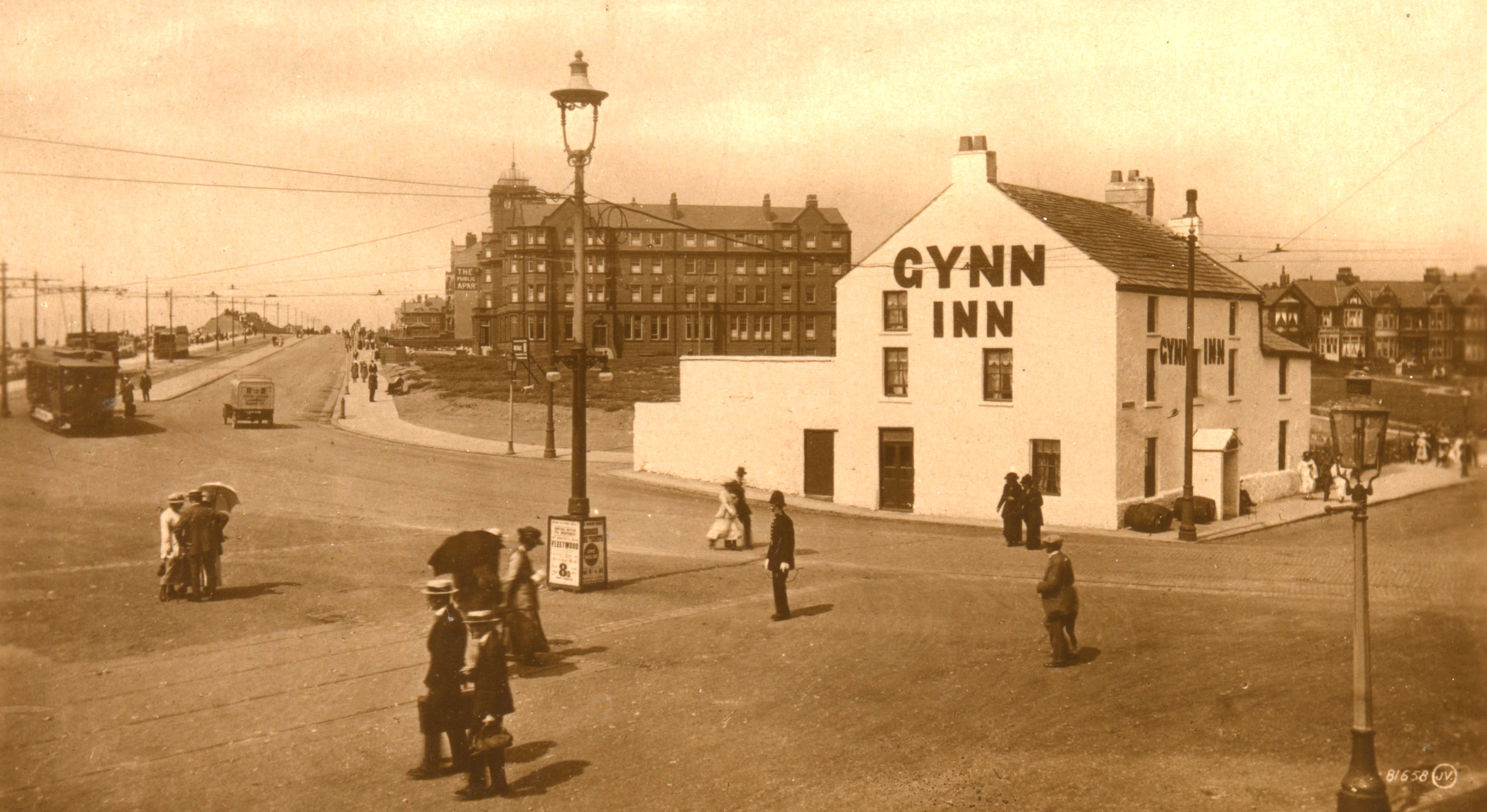 A similar view to the previous, now with the Savoy Hotel.
 A single motor car and policeman can also be seen in this peaceful looking scene !
A later view from c.1930 of Gynn Square.
The Gynn Inn has now been demolished and the roundabout is yet to be built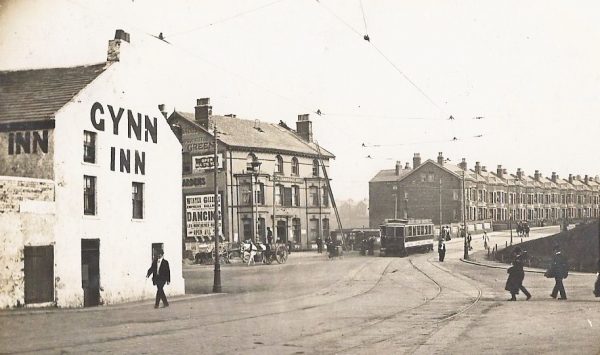 This view from 1907 shows the Gynn Inn with the Duke of Cambridge Hotel behind and looking up Warbreck Road, now Dickson Road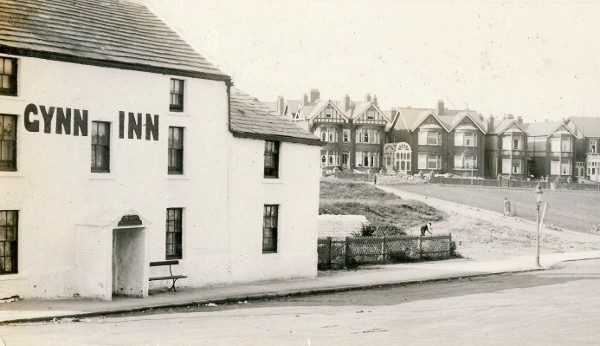 A scene showing the Gynn Inn with Wilshaw Road in the background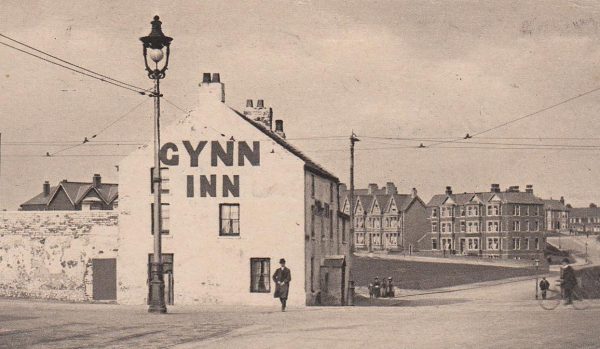 Looking up Warbreck Hill Road. 1920's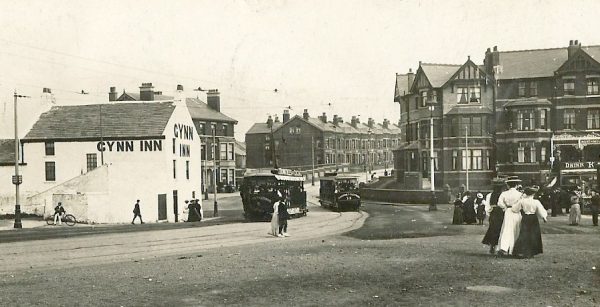 Looking towards Warbreck Road (Dickson Road)
In 1939 The Gynn Hotel was built near the site of the old Gynn Inn. It had a drinks licence, transferred from the Duke of Cambridge Hotel which it had replaced.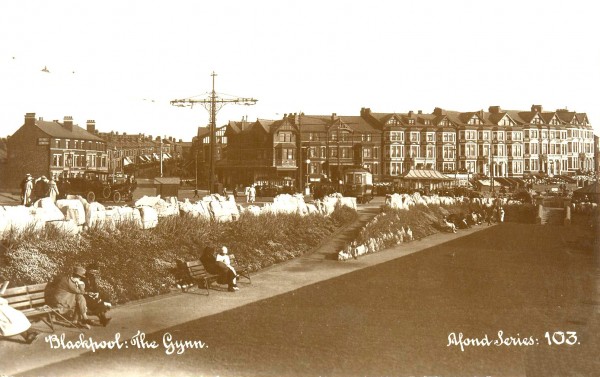 View of area from 1924 showing the new gardens
The Gynn Inn has now been demolished
A superb picture by Charles Howell. The Gynn Inn finally closed its doors on 2nd May of 1921 and "Granny" Ashworth, the licensee for over twenty five years, moved to Uncle Tom's Cabin which was then managed by her daughter, Mary Burnett. This view is dated August 1921 & probably the last Gynn Inn photo before demolition on the 15th August. From the photograph, it is clear the interior has already been gutted
One of the last views of the Gynn Inn before being demolished